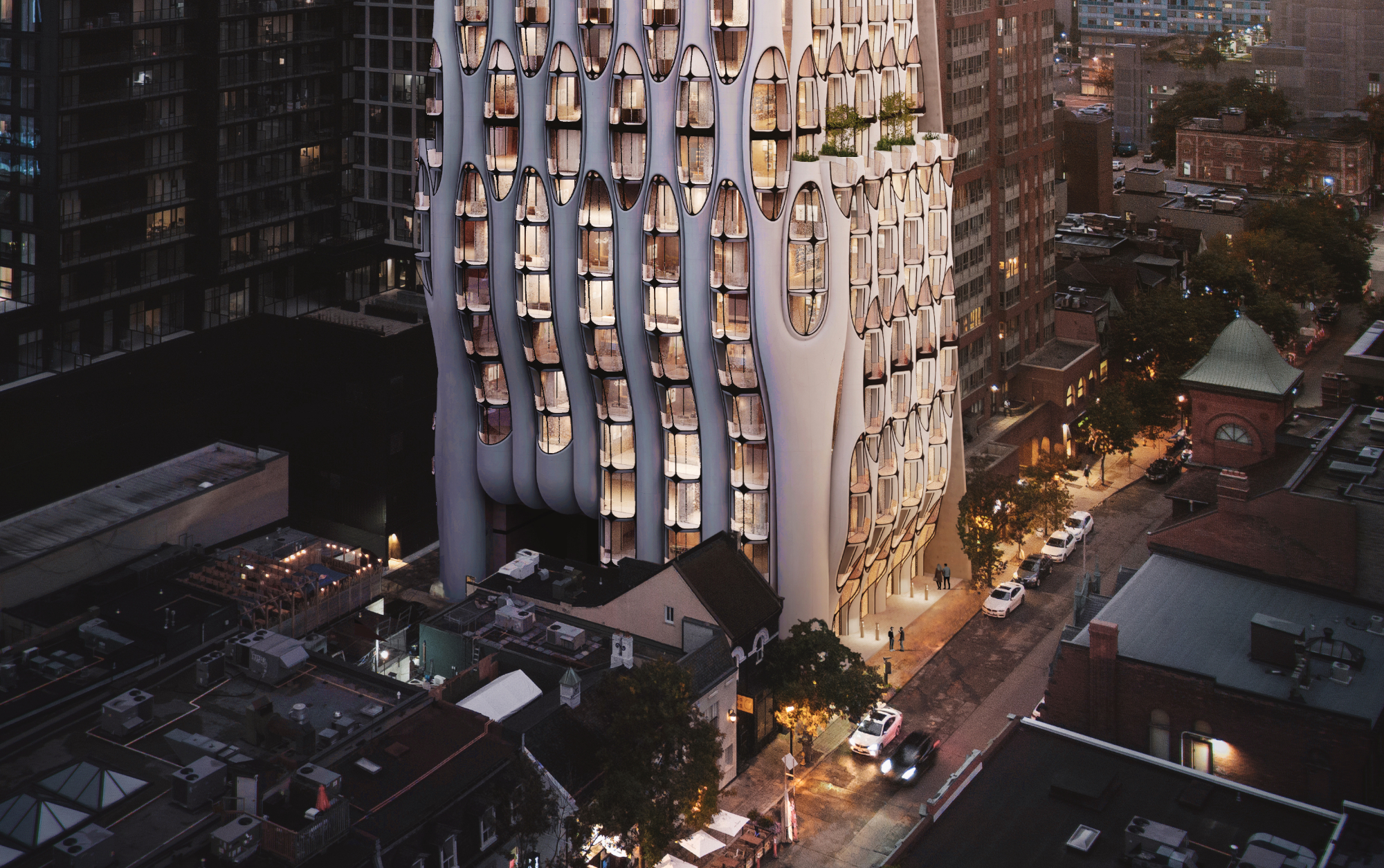 An architecturally exceptional and distinct residential building in the Yonge-Bay Corridor neighbourhood
Location
15-17 Elm Street, currently the site of two low-rise commercial buildings, is situated in a prime location in downtown Toronto. The site is within walking distance of some of the city's most important institutions, services, amenities, and public spaces, including Toronto Metropolitan University (TMU), City Hall, Sick Kids Hospital, Toronto Coach Terminal, Toronto Eaton Centre, Yonge-Dundas Square, and Yonge Street.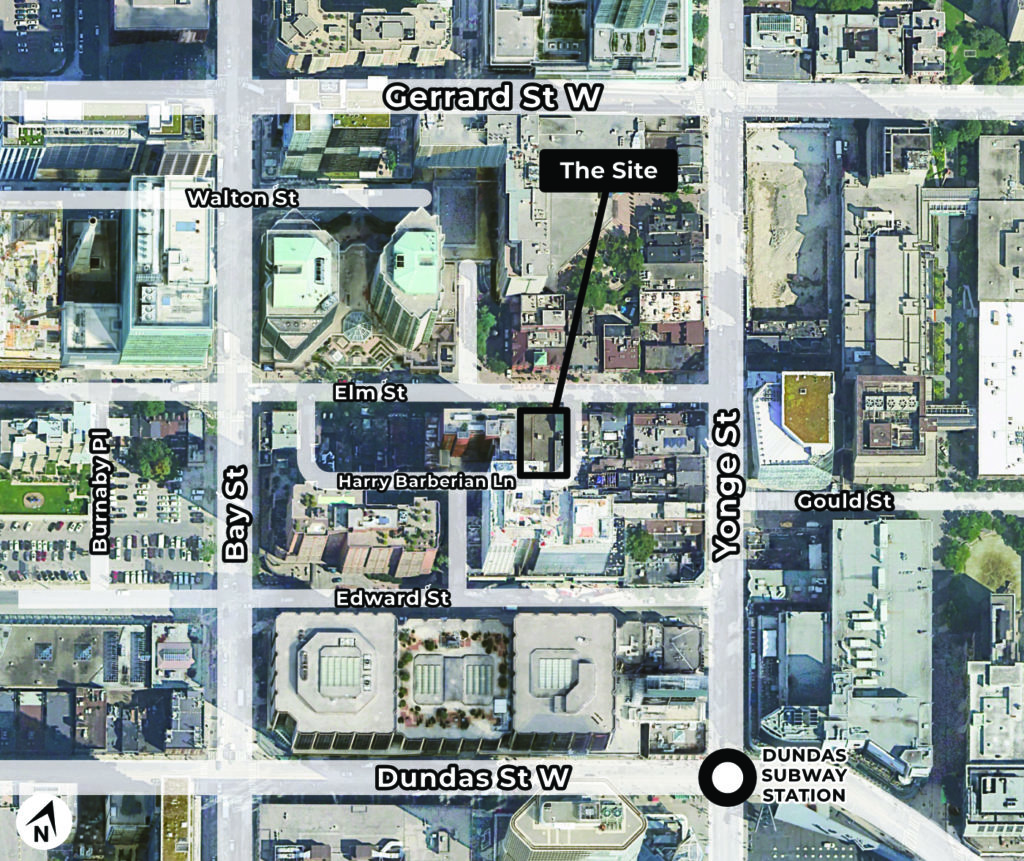 our Proposal
We are reimagining 15-17 Elm Street with a residential building that forms an architecturally unique contribution to the city. This proposal will consist of:
Exceptional and Distinct Architecture
Designed by the award-winning Toronto-based architecture studio, PARTISANS, this proposal for a 30-storey residential mixed-use building will be a distinct piece of Toronto architecture, representing an exciting and inspiring new landmark building.
New Housing
This building will contribute new housing options, in a range of unit types and sizes, to a site that is very well serviced and accessed by rapid transit. It is within a 4-minute walk of Dundas Subway Station and the 505 Dundas streetcar route, and within a 6-minute walk from College Subway Station and the 506 Carlton streetcar route.
A Walkable Elm Street
To support the continued animation and walkable nature of Elm Street, this proposal includes retail at street level. The new retail space will provide visibility both into the building and from within the building onto the street. In addition, all site servicing will be internalized and accessed off Harry Barberian Lane to ensure minimal disruption for those walking along Elm Street.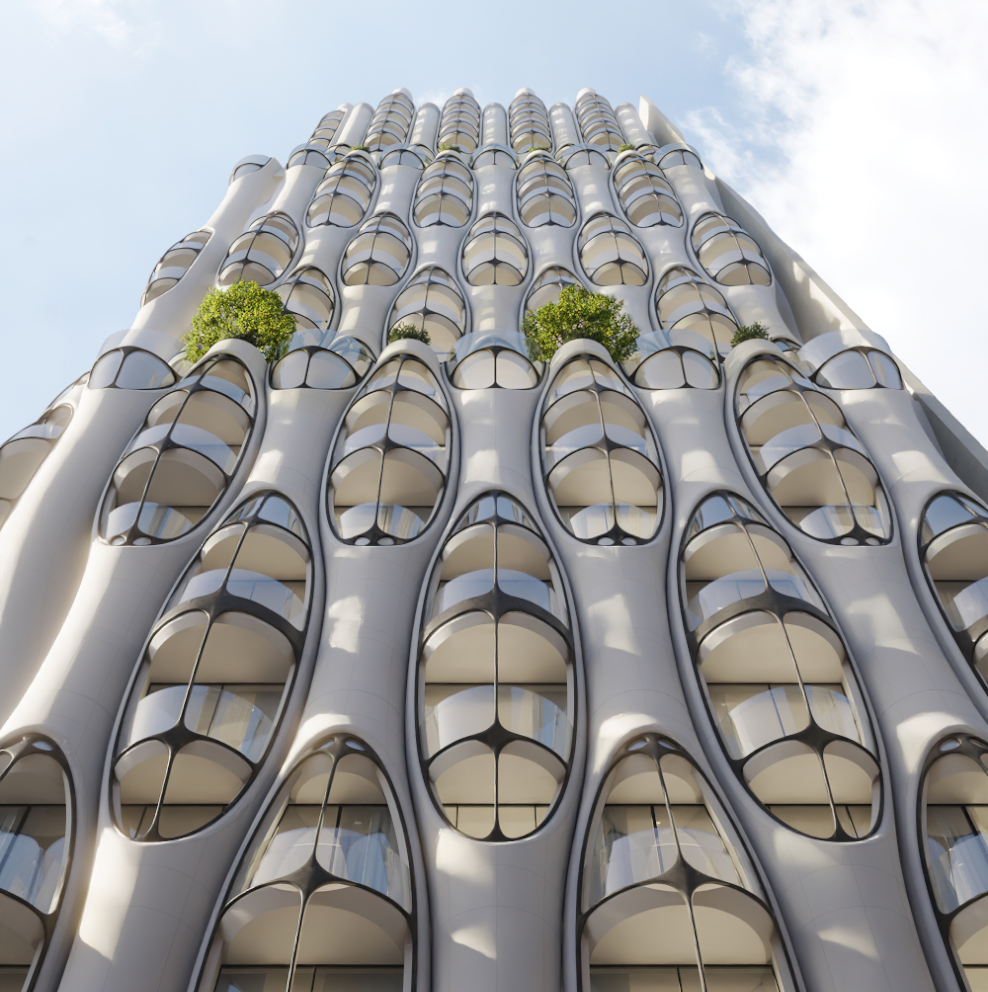 Timeline
Review the timeline of past and upcoming events and milestones that are part of the development application process.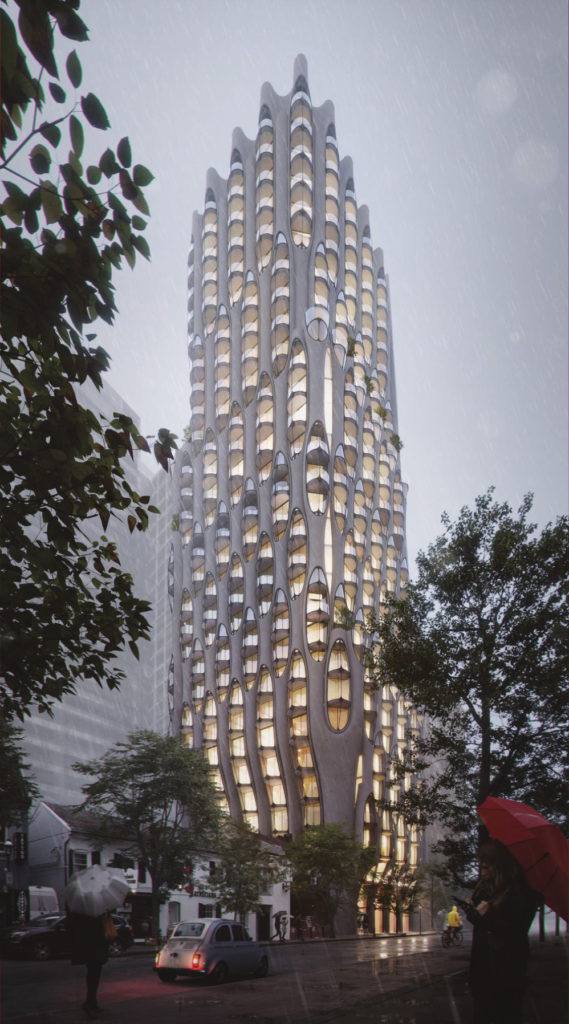 July 2022
Pre-Application Meeting with City Staff
July 2022
Pre-Application Meeting with City Staff
September 2022
Website Launch
September 2022
Development Application Submission
February 2023
Community Consultation Meeting
April 2023
Development Application Resubmission
Documents
Download and read through the development application materials that we submitted to the City of Toronto.
September 2022 Submission
April 2023 Re-Submission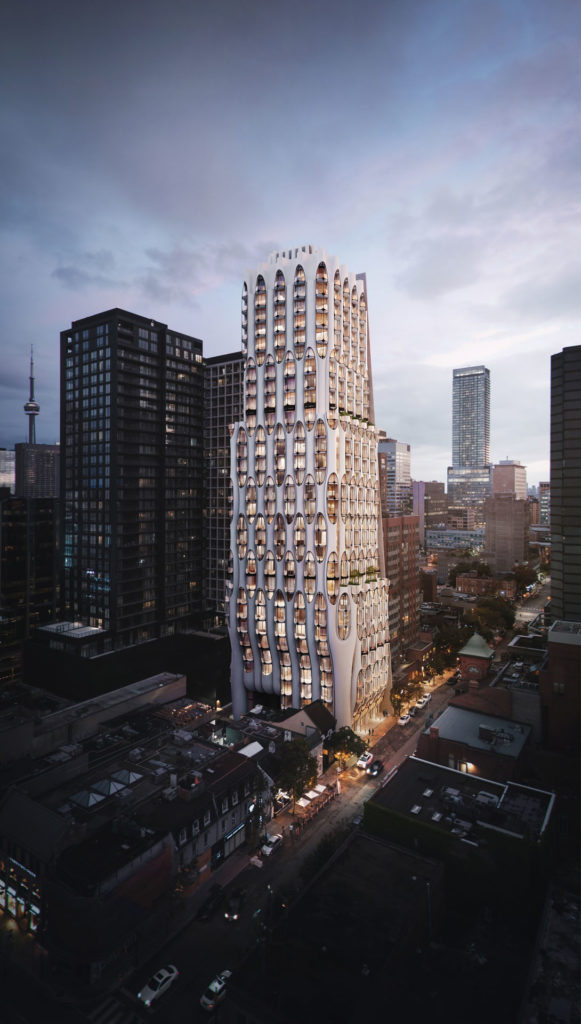 FAQ
Browse through a list of frequently asked questions about the site, proposal and planning process.
The Site
Q: What currently exists at 15-17 Elm Street?
A: 15-17 Elm Street is currently occupied by two low-rise commercial buildings.
Q: Where is the site located?
A: 15-17 Elm Street is located on the south side of Elm Street, mid-block between Yonge Street and Bay Street in downtown Toronto.
The Proposal
Q: What is this proposal for?
A: We are proposing to redevelop the site with a 30-storey mixed-use building, with 2 storeys of mechanical, that will be an architecturally exceptional and distinct contribution to downtown Toronto and the city as a whole.
Q: Who is the architect behind the proposed design?
A: The project architect is PARTISANS, an award-winning Toronto-based architecture studio.
Q: What kind of retailer do you have in mind?
A: We are still too early in the process to have determined potential retail tenants, but welcome your ideas for the types of retail you would like to see here.
The Planning Process
Q: Have you had a community meeting for this project?
A: In February 2023, City of Toronto Staff hosted a virtual Community Consultation Meeting to discuss the proposal. Members of the project team were in attendance to present details of the proposal and hear questions and comments from community members. If you have any additional questions or comments about the proposal, we welcome you to share them through this website and a member of our team will be sure to get back to you.
Q: When did you submit your application to the City of Toronto?
A: We submitted our development application to the City in September 2022.
Q: What is the timeline for this project?
A: The development application process usually takes between 18-24 months from the date of application submission for a decision to be made by City Council.
The Team
Learn more about the team behind the proposal for 15-17 Elm.
contact us
Let us know what you think, or ask us a question below.
In the News